Associate Professor of Philosophy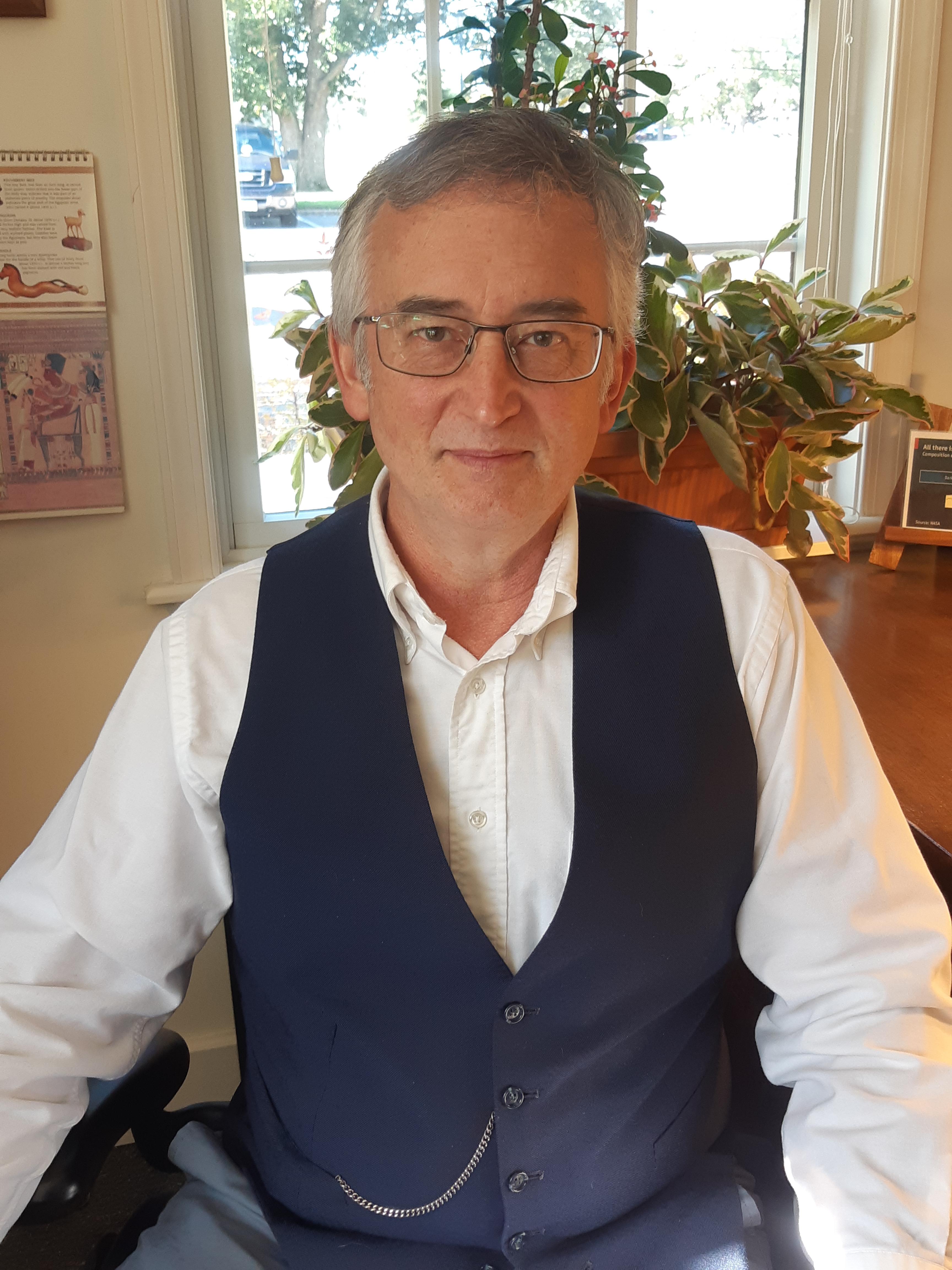 Biography
Having been born and raised in southern New England, and gone to schools north of that, Taber doesn't thrive in July and August in southern Maryland. He does enjoy the other ten temperate months in southern Maryland, however--balancing college life with walking and talking philosophy with his wife (also a specialist in Ancient Greek philosophy) and with playing with their two labs  He spends most Junes in Greece, leading 15-20 students on the St. Mary's study tour there. Since 2010 Taber has served as the coach of the St. Mary's Ethics Bowl team, which has qualified for Nationals four times between 2012 and 2020.
Areas of Research Specialization
Ancient Greek and Roman Philosophy
Ethics
Areas of Teaching Specialization
Happiness and Meaning
Altruism and Egoism
Philosophy of Mind and Brain
Education
B.A. in Philosophy and Neuropsychology at University of Rochester, 1981

Ph.D. in Philosophy (minor in Classics) at University of Wisconsin-Madison, 1987
Spotlight
"A Value of Family: The Moral Significance of Involuntary Affiliations"

(appeared in the book The Ethics of the Family, edited by Stephen Scales, et al., 2010) Although we might think any state in which one finds oneself in involuntarily could not be the source for having substantive moral obligations, I argue that there are virtues (especially moral self-knowledge, humility, and empathy) that can be enhanced in agents by them having to spend time–even if only Thanksgiving dinner–with family. These are "family values" of the sort not usually meant by political uses of this term.

"Concern for Others in Socrates"

(appeared in the book Desire, Identity, and Existence, edited by Naomi Reshotko, 2003) Building on a suggestion of John Stuart Mill, this essay examines two possible interpretations of how Socratic eudaimonism could account for the role of one's concern for others: thinking of others' well-being as a means toward one's own well-being and thinking of others' well-being as parts of one's own well-being. I argue that the most common misgiving about the adequacy of the means/end model (which is a suspicion about the ability to jettison and replace the means once the end is obtained) is misplaced, once we recognize the category of some means being necessary for their end. I conclude that Socrates could have understood what is most important to him (namely, caring for justice and living the examined life) on a strict means/end model, where the end is one's own happiness.