Office Manager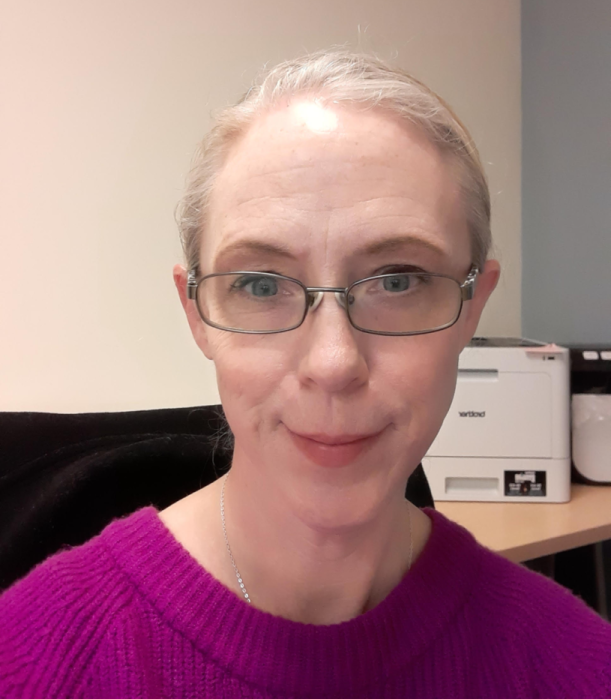 Biography
About: A Maryland native, I graduated from Carnegie Mellon University with a B.A. in Creative Writing, and another in Literary & Cultural Studies. When I'm not pushing paper or crunching numbers, you can find me in the woods, hiking one of the many beautiful trails in southern Maryland.
Career Story: After graduating from college, I was unsure which direction to travel in next. I certainly could have used some career guidance! I waited tables, and eventually landed an entry-level position with a local utilities contractor. To my surprise, I found office administration to be an immensely satisfying and instructive career path. I'm thrilled that this journey has led me to St. Mary's College of Maryland.
Mentor Story: I characterize a 'mentor' as an individual generous with their time, wisdom, and encouragement. I've been fortunate enough to have had several such people in my life. Often, work-related lessons are applicable to personal life: don't procrastinate, keep accurate notes/records, be mindful of the impact your words and actions have on others. I'm grateful to have been given these lessons, and I hope to pay that goodwill forward someday.
Favorite Career Quote: "Perhaps the truth depends on a walk around the lake." -  Wallace Stevens
Education
B.A. in Creative Writing at Carnegie Mellon University, 1996

B.A. in Literary & Cultural Studies at Carnegie Mellon University, 1996