Professor Emeritus of Art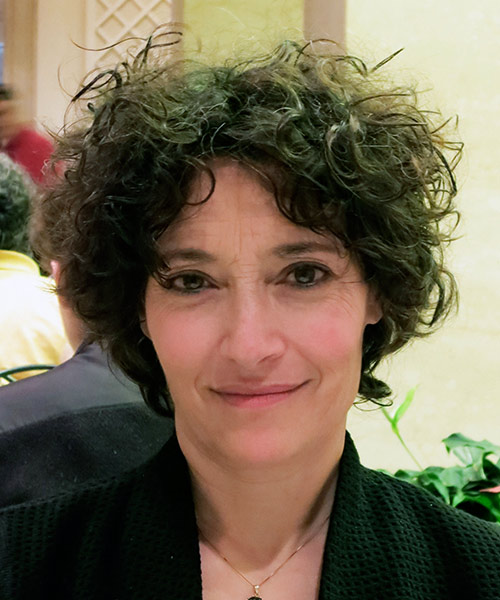 Biography
Lisa Scheer joined the art faculty at St. Mary's College in 1981. She has exhibited her sculpture widely including one-person exhibitions at the Baltimore Museum of Art, the Phillips Collection, the American Institute of Architecture, and the Kreeger Museum, Nancy Drysdale Gallery, and Hemphill Fines Arts in Washington, DC. She has worked closely with architects in a number of collaborative projects and her public commissions include large-scale sculptures created for the new terminal at National Airport, the Southwest Terminal at BWI Airport in Baltimore, Maryland, the Petworth Metro Station in Washington, DC, the Palmer Museum of Art at Penn State University, and the Eastern District Federal Courthouse in Brooklyn, New York. Ms. Scheer has received several national grants and awards, including a Pollock Krasner Foundation fellowship, two NEA fellowships, and a Maryland Arts Council Fellowship. She maintains a studio in Washington, DC and is represented by Hemphill Fine Arts. An online portfolio can be viewed at http://www.mckayscheer.com/lisascheer.htm
Areas of Research Specialization
Areas of Teaching Specialization
Education
B.A. in Art at Bennington College, 1978

in Sculpture at Yale University, 1981
Spotlight
Clarendon Center Public Art Commission 'Naga'

Naga',commissioned by Saul Developers Inc. and the Arlington Arts Council, is a 35 foot, welded bronze sculpture created for a public plaza in Clarendon, Virginia. Its undulating shapes evoke a range of natural forms, including waves, clouds, and plants. The dynamic S-curves and horizontal orientation echo the constant motion of this busy city location and the progressive flow of pedestrians passing through.

Petworth Metro Public Commission

"New Leaf", commissioned by WAMA and the DC Council for the Arts, is a large-scale cast bronze sculpture situated at the transportation and shopping hub of the Petworth neighborhood in Northwest DC. Its abstract form is inspired by the oak leaf that is meant to metaphorically link patterns of human movement to cycles of life and nature.