Professor of Spanish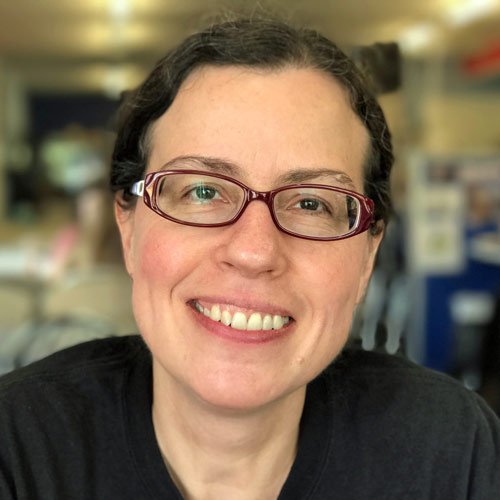 Biography
Dr. Bartow teaches all levels of Spanish, including thematic advanced courses focused on modernity, postmodernity, globalization, gender, and women's writing, among other topics. Her research focuses on twentieth and twenty-first-century Latin American literature and culture, especially on women's literature. Dr. Bartow was the home-campus program director for St. Mary's in Argentina from 2008 to 2014. Before her graduate studies Joanna Bartow spent a year at the University of Cologne, Germany, and while she was working on her dissertation she received a Fulbright for a year of research at the Colegio de Mexico in Mexico City. During the summer of 2002 she participated in the NEH Institute "Hispanic Gendering of the Americas." Her book, Subject to Change: The Lessons of Latin American Women's Testimonio for Truth, Fiction, and Theory, was published in 2005 by the University of North Carolina Press's Series in Romance Languages and Literatures. The book examines Latin American women's testimonial writing and fiction together, and their relationship to literary theory, in order to reaffirm the authority of the testimonial subject and the complexity of how she negotiates her speaking position. The book also shows the importance of a feminist perspective on Latin American testimonial writing. She also wrote the entry on testimonial literature for André and Bueno's Latin American Women Writers: An Encyclopedia (2008). Dr. Bartow's current research examines questions of space, postdictatorship, and representations of gender. In this vein, she is completing an extended essay on historicity and gender in the Buenos Aires neighborhood of Puerto Madero., and her essay "Herencias del terror y del consenso: hijas perversas en 'Árbol genealógico' de Andrea Jeftanovic y 'Pájaros en la boca' de Samanta Schweblin" appeared in the January 2018 Bulletin of Hispanic Studies. She is particularly interested in how questions of space and spatial justice create an intersection between this scholarly work and her community-based-learning course in St. Mary's County.
Areas of Research Specialization
20th and 21st century Latin American narrative with focus on women writers
Testimonial narrative
Space and the city from literary and cultural studies perspectives
Areas of Teaching Specialization
All levels of Spanish language
Modernity, postmodernity and globalization, gender
Courses with connections to the local community
Latin American literature in translation
Education
B.A. in Spanish at Washington University in St. Louis,

Ph.D. in Spanish at Yale University,
Spotlight
Subject to Change: The Lessons of Latin American Women's Testimonio for Truth, Fiction, and Theory

By analyzing testimonial writing, works of fiction, and critical theory, Joanna Bartow examines the self-representation of testimonial subjects. She questions limits on reading testimonio that until recently have delegitimated the testimonial subject's autonomy. In addition, Bartow shows the importance of a feminist perspective on testimonio, a perspective met with some resistance. In specific ways, feminist theory sheds light on the construction of the testimonial subject, and testimonial writing highlights questions of agency across differences in feminist theory. Subject to Change does not approach testimonial writing as raw material for theory, but rather reads Latin American testimonio--and the testimonial speaking subject--as an equally sophisticated interlocutor in debates on difference.

Bartow explores theories of violence, sacrifice, displacement, nomadism, and female identity through works by Rigoberta Menchº, Carolina Maria de Jesus, Elena Poniatowska, Clarice Lispector, and Diamela Eltit.