Professor of English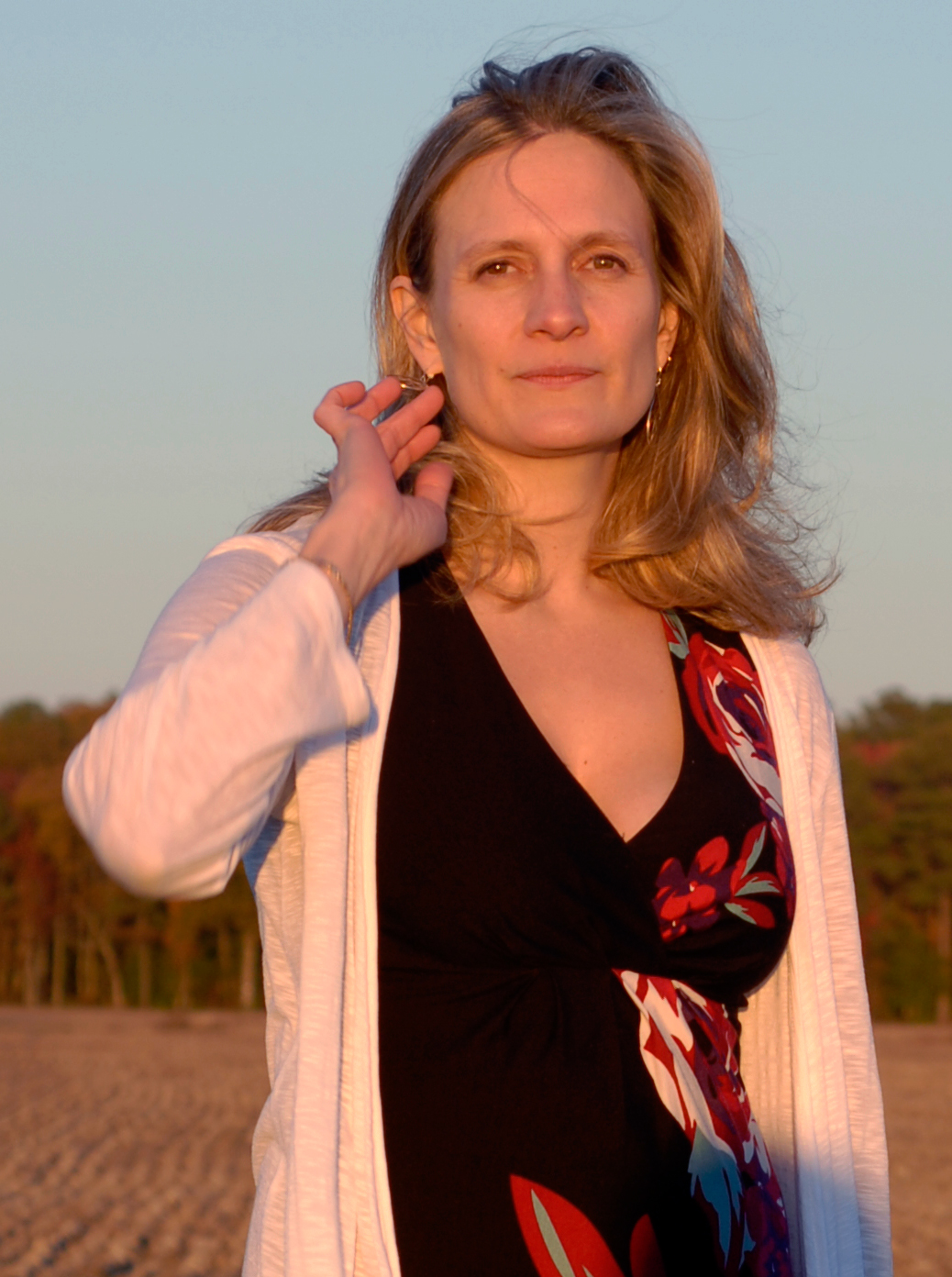 Biography
Jennifer Cognard-Black, Professor of English, teaches courses in the novel, Victorian literature and culture, feminist literary theory, fiction writing, and the literatures of food. A Fulbright Scholar recipient to teach in both Slovenia and the Netherlands as well as the recipient of a Norton T. Dodge Award for Creative and Scholarly Achievement, Cognard-Black's books include Narrative in the Professional Age (Routledge 2004); Kindred Hands (Iowa UP 2006); Advancing Rhetoric (Kendall/Hunt 2006); Books that Cook: The Making of Literary Meal (NYUP 2014); and From Curlers to Chainsaws: Women and Their Machines (MSUP 2016), which won the gold prize from the Independent Publisher Book Awards. Cognard-Black has also produced a lecture series with The Great Courses, Becoming a Great Essayist (2016), and is currently working on a second series, Great American Short Stories (2019). Yet Cognard-Black's interests also encompass images of women in popular culture (she is a contributor to Ms. Magazine and is a member of the Ms. Committee of Scholars); Shakespeare and consumption (she offers a summer study tour to Stratford-upon-Avon, England every third year); writing theory and practice; and Victorian visuality. In addition, Cognard-Black also publishes short fiction under the pseudonym J. Annie MacLeod, and her work has appeared in many journals, including Versal, Another Chicago Magazine, So to Speak, and The Magazine of Fantasy and Science Fiction.
Areas of Research Specialization
Anglo-American Women Writers and Feminist Literary Theory
Fiction Writing and Composition
Literatures of Food
Areas of Teaching Specialization
Nineteenth-Century Literature and Visual Culture
Women Writers and Feminist Theory
Fiction Writing, Food Writing, and Honors Composition
Education
B.A. in English at Nebraska Wesleyan University, 1991

M.A. in Creative Writing: Fiction and The Essay at Iowa State University, 1994

Ph.D. in Nineteenth-Century Anglo-American Women Writers and Feminist Literary Theory at The Ohio State University, 2000
Spotlight
Narrative in the Professional Age

New York and London: Routledge, 2004

Challenging previous studies that claim anxiety and antagonism between transatlantic Victorian authors, Jennifer Cognard-Black uncovers a model of reciprocal influence among three of the most popular women writers of the era. Combining analyses of personal correspondence and print culture with close readings of key narratives, this study presents an original history of transatlantic authorship that examines how these writers invented a collaborative aesthetics both within and against the dominant discourse of professionalism.

Kindred Hands: Letters on Writing by British and American Women Authors, 2006

Kindred Hands: Letters on Writing by British and American Women Authors, 1865-1935
Edited by Jennifer Cognard-Black and Elizabeth MacLeod Walls

Iowa University Press, 2006

ISBN: 978-0877459644

Iowa UP link: http://www.uiowapress.org/books/2006-spring/kinhan.htm

"In Kindred Hands Jennifer Cognard-Black and Elizabeth MacLeod Walls have compiled an extraordinarily useful and lively collection of letters by major British and American literary women from Harriet Beecher Stowe to Jessie Redmon Fauset. Energetic, imaginative, analytic, and keenly committed to their art, all these authors muse on the muse—and often with vivid candor on their own experiences of art and life—in writings that will be fascinating not only to the professional scholar but also to what Virginia Woolf called 'the common reader.'"

—Sandra M. Gilbert, co-editor, The Norton Anthology of Literature by Women

"Shedding light on women writers' professional relationships, the politics of the literary marketplace, and the daily struggle to sustain a financially and artistically rewarding career, the letters in Kindred Hands provide valuable—and often poignant—materials toward a history of women's writing from 1865 to 1935."

—Talia Schaffer, Associate Professor, Queens College and the Graduate Center, CUNY

Kindred Hands, a collection of previously unpublished letters by women writers, explores the act and art of writing from diverse perspectives and experiences. The letters illuminate such issues as authorship, aesthetics, collaboration, inspiration, and authorial intent. By focusing on letters that deal with authorship, the editors reveal a multiplicity of perspectives on female authorship that would otherwise require visits to archives and special collections.

Representing some of the most important female writers of the nineteenth and early twentieth centuries, including transatlantic correspondents, women of color, canonical writers, regional writers, and women living in the British empire, Kindred Hands will enliven scholarship on a host of topics, including reception theory, feminist studies, social history, composition theory, modernism, and nineteenth-century studies. Moreover, because it represents previously unpublished primary sources, the collection will initiate new discussions on race, class, sexuality, ethnicity, and gender with an eye to writing at the turn of the twentieth century.

 

Advancing Rhetoric: Critical Thinking & Writing for the Advanced Student, 2006

_Advancing Rhetoric: Critical Thinking & Writing for the Advanced Student_ by Jennifer Cognard-Black and Anne Cognard Dubuque, IA: Kendall Hunt, 2006 ISBN: 978-0-7575-2504-9 Kendall Hunt link: http://www.kendallhunt.com/advancing-rhetoric/ "Advancing Rhetoric: Critical Thinking and Writing for the Advanced Student draws on classical rhetoric, contemporary research in rhetoric and writing, and the authors' considerable teaching expertise to provide a challenging, thought-provoking—and compelling—learning experience for students. This is a text that instructors teaching advanced or honors composition courses will want to check out." —Lisa Ede, Oregon State University and author of _Work in Progress_ Co-authored by an honors English professor and an award-winning high-school AP teacher, Advancing Rhetoric: Critical Thinking and Writing for the Advanced Student, by Dr. Jennifer Cognard-Black and Dr. Anne M. Cognard, is a composition textbook geared for high-ability learners in both college-level honors and advanced high-school classes, such as Advanced Placement (AP) classes in both Language and Literature. Advancing Rhetoric offers an innovative and challenging pedagogy for writing and critical thinking that motivates high-ability students to invent new forms and to choose writing tasks depending on the subject matter, audience, and rhetorical context of the writing. Students do not drill critical thinking skills: they become their own critical thinkers. To challenge and appeal to high-ability learners, Advancing Rhetoric offers three distinctive features: provocative readings that bring together classical with modern texts (e.g., Plato with Toni Morrison) as well as adaptable writing assignments that challenge and excite high-ability students (e.g., writing a Socratic Dialogue between Plato and Morrison). Advancing Rhetoric also comes with a unique Teacher's Book designed exclusively for both AP Literature and AP Language teachers. This book also recognizes the specific need of AP teachers whose classes are daily and last for a full year. Therefore, the book includes lessons to expand Advancing Rhetoric into year-long AP classes and offers resources for assisting students with the national AP exams.

Books That Cook: The Making of a Literary Meal

Books that Cook: The Making of a Literary Meal
Edited by Jennifer Cognard-Black and Melissa A. Goldthwaite
With a foreword by Marion Nestle

New York: New York University Press, 2014

ISBN: 9781479830213

NYUP link: http://nyupress.org/books/book-details.aspx?bookid=12230#.U0MVG61dVn-

"Offers something that writing teachers have been hankering for: a delicious collection of contemporary American writing that treats the human condition in relation to food, eating, and cooking. Food serves as a powerful hook into conversations about class, ethnicity, gender, politics, and aesthetics; this collection's juxtaposition of cookbook and story, poem, or essay makes that conversation possible."

—Scott Miller, Sonoma State Writing Center

"With much to be savored, this collection shows the ways that poetry, prose, and fiction can act just as cookbooks do—moving their readers to bake, to roast, to sear and sauté."

—Daniel J. Philippon, University of Minnesota

Whether a five-star chef or beginning home cook, any gourmand knows that recipes are far more than a set of instructions on how to make a dish. They are culture-keepers as well as culture-makers, both recording memories and fostering new ones.

Organized like a cookbook, Books that Cook: The Making of a Literary Meal is a collection of American literature written on the theme of food: from an invocation to a final toast, from starters to desserts. All food literatures are indebted to the form and purpose of cookbooks, and each section begins with an excerpt from an influential American cookbook, progressing chronologically from the late 1700s through the present day, including such favorites as American Cookery, the Joy of Cooking, and Mastering the Art of French Cooking. The literary works within each section are an extension of these cookbooks, while the cookbook excerpts in turn become pieces of literature—forms of storytelling and memory-making all their own.

Each section offers a delectable assortment of poetry, prose, and essays, and the selections all include at least one tempting recipe to entice readers to cook this book. Including writing from such notables as Maya Angelou, James Beard, Alice B. Toklas, Sherman Alexie, Nora Ephron, M.F.K. Fisher, and Alice Waters, among many others, Books that Cook reveals the range of ways authors incorporate recipes—whether the recipe flavors the story or the story serves to add spice to the recipe. Books that Cook is a collection to serve students and teachers of food studies as well as any epicure who enjoys a good meal alongside a good book.

 

From Curlers to Chainsaws: Women and Their Machines

East Lansing, MI: Michigan State University Press, 2016

The twenty-three distinguished writers included in From Curlers to Chainsaws: Women and Their Machines invite machines into their lives and onto the page. In every room and landscape these writers occupy, gadgets that both stir and stymie may be found: a Singer sewing machine, a stove, a gun, a vibrator, a prosthetic limb, a tractor, a Dodge Dart, a microphone, a smartphone, a stapler, a No. 1 pencil and, of course, a curling iron and a chainsaw.

From Curlers to Chainsaws is a groundbreaking collection of lyrical and illuminating essays about the serious, silly, seductive, and sometimes sorrowful relationships between women and their machines. This collection explores in depth objects we sometimes take for granted, focusing not only on their functions but also on their powers to inform identity. For each writer, the device moves beyond the functional to become a symbolic extension of the writer's own mind—altering and deepening each woman's concept of herself.

The Great Courses, Becoming a Great Essayist

Chantilly, VA: The Great Courses, 2016

If you have a clever anecdote, an interesting memory, a new way to explain how something works, or an opinion on a social or political issue, then you have an essay in you. Unlike a novel, history book, or scientific publication, essays provide you with the versatility to express all the various facets that make you you. The concise and direct nature of an essay means that you may tap into your sense of wit, share your individual point of view, persuade others to your perspective, and record a part of your memories for future generations in as many distinct essay forms as you wish.