Professor of Psychology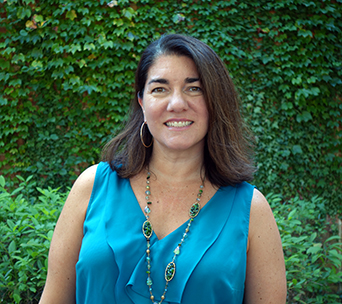 Biography
Dr. Libby Nutt Williams is Professor of Psychology and President of the Faculty Senate (2020-2023). She received her bachelor's degree in psychology from Stanford University, with election to Phi Beta Kappa as a junior. She earned her Doctorate in Counseling Psychology from the University of Maryland and joined the faculty in Psychology at SMCM in 1997. She received the Norton T. Dodge Award for Scholarly and Creative Achievement in 2021 and the Homer L. Dodge Award for Teaching Excellence in 2003. She served as Coordinator for the Women, Gender and Sexuality Cross-Disciplinary Studies Program (2004-2006) and as Department Chair in Psychology (2006-2007 and 2015-2019) both before and after serving as Dean of the Core Curriculum and First Year Experience (2007-2014).
Her scholarly interests focus primarily on psychotherapy process, feminist/multicultural approaches to counseling, qualitative research methods, and leadership. She has numerous publications and has received awards for her scholarship from the Society for Psychotherapy Research and from the Division of Psychotherapy of the American Psychological Association. She has published three books, Counseling Psychology (3rd edition in 2014, and 4th edition in 2022 with Charles Gelso) and The Oxford Handbook of Feminist Multicultural Counseling Psychology (with Carol Enns, 2012). She is a Fellow of the American Psychological Association (APA) (Divisions 2, 17, 29, and 35) and has served as President of Division of Psychotherapy and as a member of the Council of Representatives of the APA, as well as on numerous editorial boards (including Psychotherapy, Psychotherapy Research, Psychology of Women Quarterly, and The Counseling Psychologist).
Areas of Research Specialization
Psychotherapy Research
Feminist Multicultural Theory
Qualitative Methodology
Leadership
Areas of Teaching Specialization
Counseling Psychology
Psychotherapy Research Lab
Research Methods
Leadership Theory and Practice
External Affiliations
Education
B.A. in Psychology at Stanford University, 1989

M.A. in Counseling Psychology at University of Maryland, 1994

Ph.D. in Counseling Psychology at University of Maryland, 1997
Spotlight
Counseling Psychology text

Developed as the first extensive overview of counseling psychology, this detailed and engaging work has been an invaluable resource for everyone from undergraduate students to veteran practitioners and researchers for over 20 years, even those working in other disciplines.

This long-anticipated 3rd edition has been updated to incorporate contemporary research and theoretical approaches, including feminist multicultural counseling.

This book has also been reorganized into three distinct sections that provide readers with easy access to specific information.

The first section provides a general overview of counseling psychology, including its guiding principles and ethics, such as the counseling psychologist's dual role as a scientist-practitioner and the focus on clients' strengths; the history and foundational research behind the field; and distinctive and shared qualities compared to other psychological disciplines.

The second section examines the practice of counseling psychology, discussing such topics as the counselor-client relationship, assessment and testing methods, group and family counseling, and the four dominant therapeutic approaches within the field — psychoanalytic, cognitive-behavioral, humanistic, and feminist multicultural.

All of this information culminates in the third section with advice about training, graduate and post-graduate work, and career development, providing clear applications for readers who wish to progress as counseling psychologists.

Oxford Handbook of Feminist Multicultural Counseling Psychology

Rising to the challenging of integrating multicultural and feminist perspectives, this book features the accumulated knowledge of approximately 40 years of scholarship that flows out of feminist and multicultural efforts within counseling psychology. It brings a feminist multicultural perspective to core domains within counseling psychology such as ethical frameworks, lifespan development, identify formation and change, growth-oriented and ecological assessment, and career theory and practice. Emphasis is placed on the intersections among social identities related to gender, ethnicity/race, sexual orientation, social class and socioeconomic status, religion, disability, and nationality. Chapters provide insights and perspectives about specific groups of women include African American women, Latinas, women with disabilities, women in poverty, women who have experienced trauma, and American Muslim women. Also featured are a range of additional multicultural feminist psychological practices such as feminist multicultural mentoring, teaching, training, and social activism. Affectively blending multicultural and feminist approaches, the theme of working toward social justice for all people permeates all chapters of this handbook.