Professor of Physics
Department Chair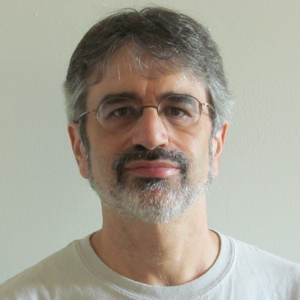 Biography
Dr. Adler has been at St. Mary's College since 1997. Before then he was at Cleveland State University and the Naval Research Laboratory. He is the author of 40 scientific papers, many with undergraduate co-authors, and is the author of Wizards, Aliens and Starships: Physics and Math in Fantasy and Science Fiction, a popular book on the science in science fiction and fantasy. His blog, Wizards, Aliens, Starships and More, can be found at Wordpress. His other interests include baking and working on the Great American (Fantasy) Novel in his spare time.
Areas of Research Specialization
Atomic Physics
Atmospheric Optics
Education
B.S. in Physics at Brown University, 1987

M.S. in Physics at Brown University, 1989

Ph.D. in Physics at Brown University, 1992
Spotlight
Wizards, Aliens and Starships

Dr. Adler's book, published by Princeton University Press, is an in-depth look at the uses and misuses of science in fantasy and science fiction stories. Some of the highlights of the book include the physics of disapparition in the Harry Potter stories, the possibility of the space elevator, and how life in the Universe can survive for a googol years.

 

"Light and Color" Conferences

Dr. Adler has been intimately involved with the international "Light and Color in the Open Air" conferences, which study the interaction of light with the atmosphere and landscape. He ran the 10th conference in 2010, which was the first international scientific conference St. Mary's College ever hosted. A photographic exhibition of atmospheric optics ("The Atmosphere Exposed") accompanied the conference; the exhibition later traveled to the National Science Foundation and the American Center for Physics.

Teaching Effectiveness

Dr. Charles Adler, along with Elizabeth Clune-Kneuer, Dr. Josh Grossman, and Dr. Erin De Pree, presented "Student Evaluations of Teaching vs. Direct Assessment of Student Learning: A Case Study" at three conference in 2013. Their study examined the relationship between students' ratings of an instructor's effectiveness and direct measurement of what students learned. They found a statistically significant, but very weak, correlation between the two.