Adjunct Instructor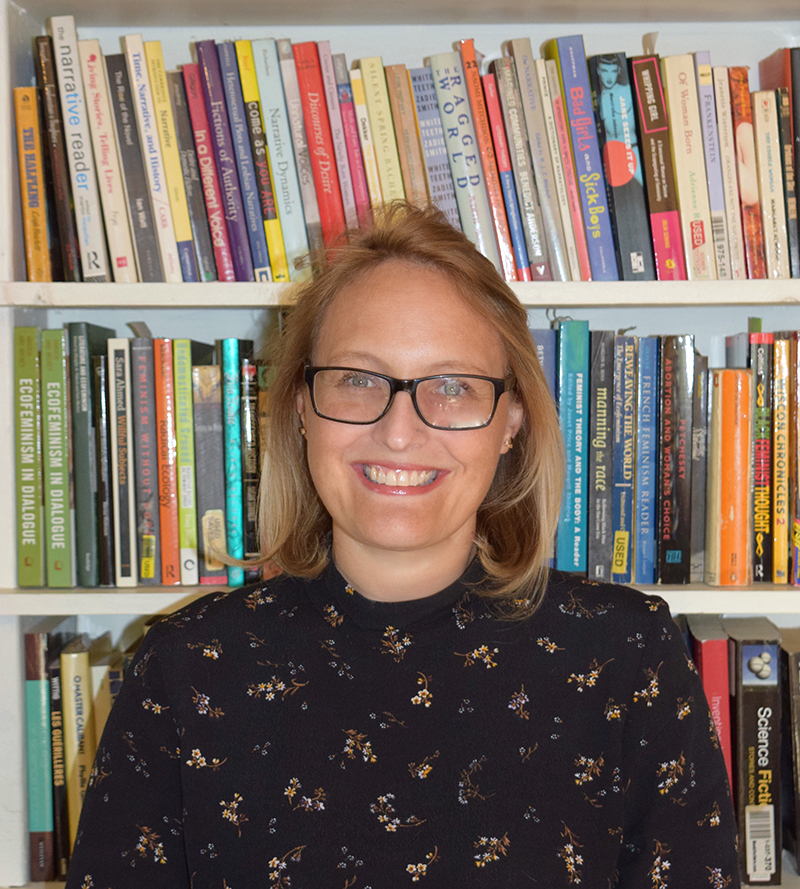 Biography
Anna Bedford teaches the foundational course for the WGSX Minor – WGSX 220. She is also a Teaching Fellow at the Center for Inclusive Teaching and Learning.
Anna's recent research and publications focus on science fiction, feminism, environmentalism, and their intersections. She is currently researching the lives and work of early women science fiction writers from the pulp and magazine era of the 1920s-1950s. This forthcoming anthology, which she is coediting, will recover for a contemporary audience some of the exciting women authors of the Golden Age of Science Fiction, helping to dispel the misapprehension that women SF writers of the 1960s, Ursula K. Le Guin and Joanna Russ, were the first to enter the field.
Anna did her undergraduate work at the University of Edinburgh, where she earned an MA (hons). She conducted her graduate work in Comparative Literature and Women's Studies at the University of Maryland, where she also worked at the Center for Teaching Excellence, and served as President of the graduate student body. She was awarded the University of Maryland's Graduate Student Distinguished Service Award when she graduated, in 2014.
Areas of Research Specialization
Science Fiction Studies
Environmentalism & Feminism in Literature
Narrative Theory
Comparative Literature
The Study of Teaching and Learning (SoTL)
Areas of Teaching Specialization
Women, Gender, & Sexuality Studies
Academic Writing
Comparative Literature
Education
M.A. in English Literature at University of Edinburgh, Scotland, 2001

Certificate in Women's Studies at University of Maryland, College Park, 2007

Certificate in University Teaching and Learning at University of Maryland, College Park, 2012

Ph.D. in Comparative Literature at University of Maryland, College Park, 2014
Spotlight
Anna Bedford and Donald Silberberg. "A Woman of the Pulps: Leslie F. Stone." Science Fiction Studies 47:2 (July 2020) 161-174.

Abstract: Leslie F. Stone (1905-1991) was the second woman to publish science fiction in the early pulp magazines. She became a prolific and popular author of the Gernsback era.This essay offers readers a rare view into the life and experiences of a pioneering woman writer of the pulp era. It explores the origins and motivation behind her pseudonym, the reception Stone experienced as a woman writer in a male-dominated field, her innovating early plots concerning gender, race, colonization, and environmental resources, and her departure from publishing amid the wartime horrors of the 1940s.