Associate Professor of Computer Science (ON LEAVE)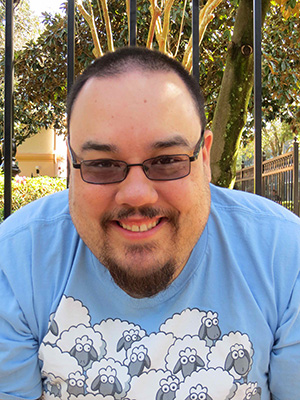 Biography
On leave AY 21-22
Alan Jamieson joined the St. Mary's faculty in 2007. He has taught courses in introductory computer science, algorithms and data structures, programming languages, software engineering, operating systems, computer graphics, theory of computation and artificial intelligence. His research interests include domination algorithms, graph theory, self-stabilizing algorithms, game development and design, robotics, and the recruitment and retention of women and other underrepresented groups in computer science. He has had over a dozen of his students present work at conferences across the country. He is one of the recipients of the 2014 National Center for Women and Information Technology and AT&T undergraduate research mentoring award.
Areas of Research Specialization
Recruitment and Retention of Underrepresented groups in Computer Science
Dynamic and Self-Stabilizing Algorithms
Robotics
Data Science
Areas of Teaching Specialization
Algorithms
Theoretical Computer Science
Game Design and Development
Data Science
External Affiliations
Education
B.S. in Computer Science at Tulane University, 2003

Ph.D. in Computer Science at Clemson University, 2007
Spotlight
Recipient of the NCWIT and AT&T Undergraduate Mentoring Award

Dr. Jamieson was selected as one of four recipients the National Center for Women and Information Technology and AT&T Undergraduate Research Mentoring Award at the NCWIT 2014 Summit held in Newport Beach, CA in May. He is the first assistant professor to earn this honor recognizing faculty "for their outstanding mentorship, high-quality research opportunities, recruitment of women and minority students, and efforts to encourage and advance undergraduates in computing-related fields."