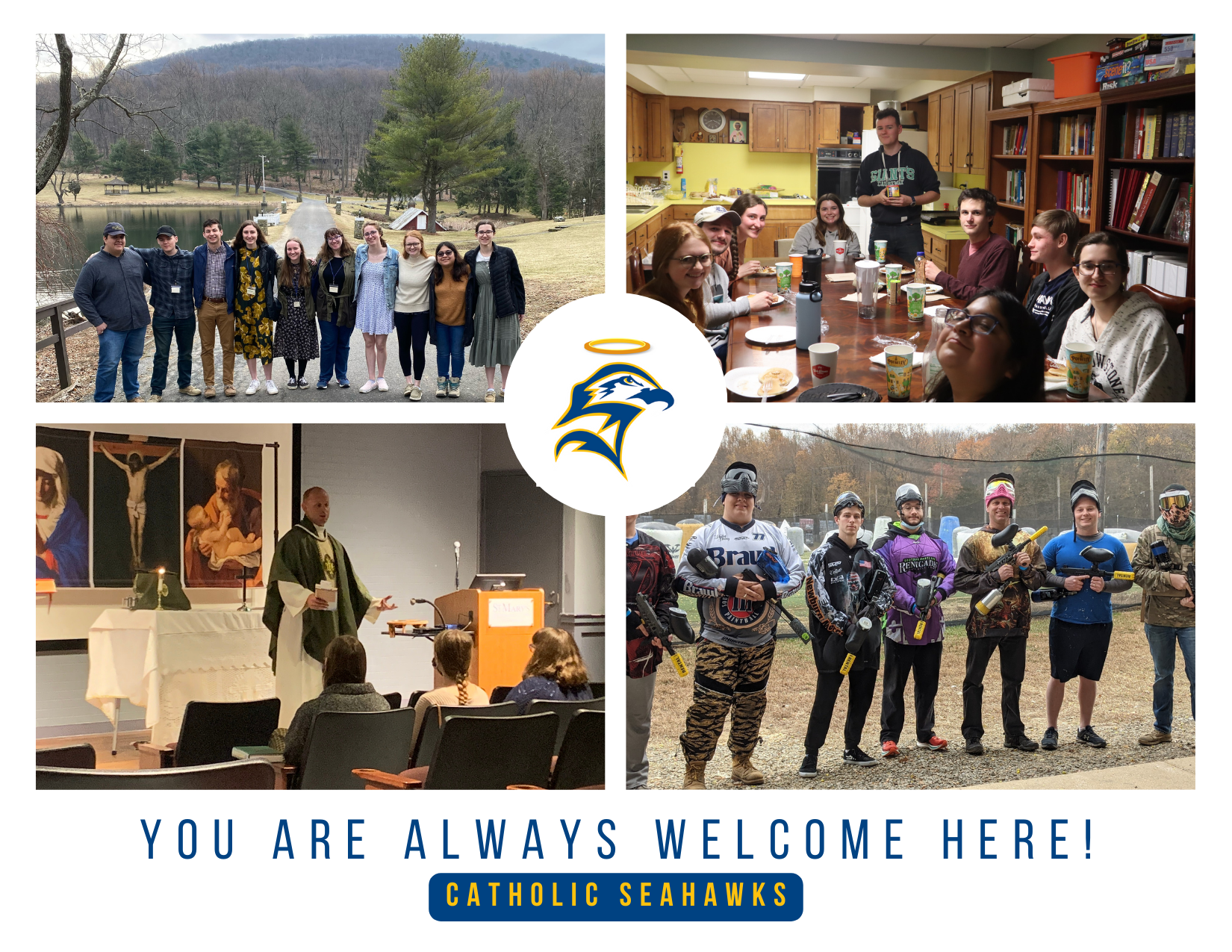 Main Contact
MaryRose Depperschmidt
Club Leader
campusminister@catholicseahawks.org
Organization Description
The goal of Catholic Seahawks is to make known the love of God to every person on campus by sharing the beauty of the Catholic faith. We welcome everyone whether you are a practicing Catholic or not. We offer:
- Mass – Sundays at 7:30pm in the Cole Cinema
- Eucharistic Adoration – Fridays at 4:00pm in Aldom Lounge
- Confession– Before Sunday Mass at 6:30pm in the Cole Cinema
- Bible studies – Wednesdays at 5:00pm in the library study rooms
- Monthly socials
- Service projects
- Retreats
- Pilgrimages
- Spiritual Direction
- RCIA
- Guest Speakers
- Podcasts
- & More!