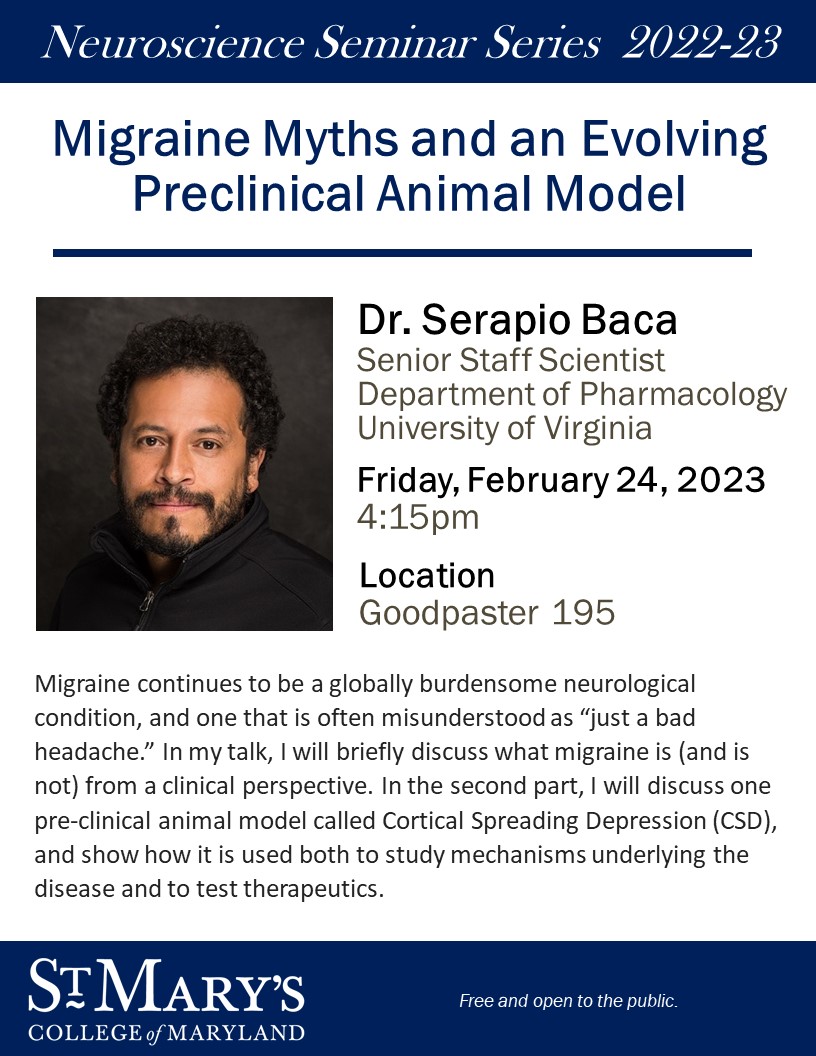 Friday, February 24 @ 4:15 p.m.​ in Goodpaster 195
Migraine Myths and an Evolving Preclinical Animal Model
The neuroscience program welcomes Dr. Serapio Baca as the first spring speaker in the AY2022-23 Neuroscience Seminar Series
Migraine continues to be a globally burdensome neurological condition, and one that is often misunderstood as "just a bad headache." In this talk, Dr. Baca will briefly discuss what migraine is (and is not) from a clinical perspective. In the second part, he will discuss one pre-clinical animal model called Cortical Spreading Depression (CSD), and show how it is used both to study mechanisms underlying the disease and to test therapeutics. 
Dr. Baca is a senior staff scientist in the Department of Pharmacology at University of Virginia and adjoint research professor at University of Colorado Anschutz Medical Campus. His research investigates the basic brain mechanisms underlying migraine and central respiratory control.
Free and open to the public.