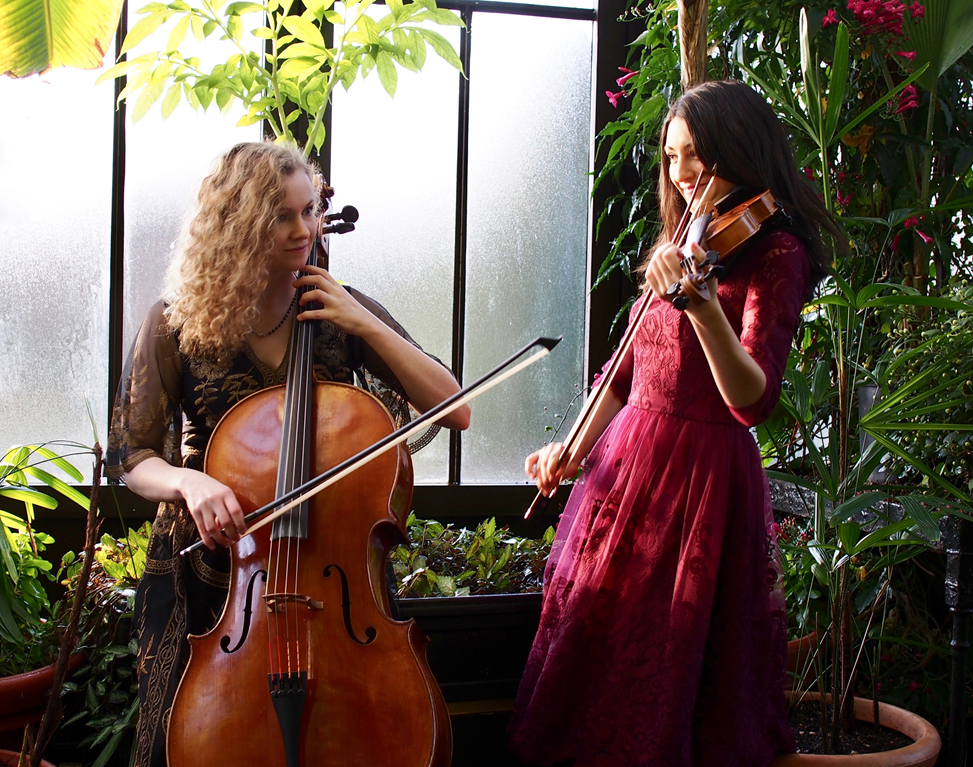 Enjoy a musical evening, featuring high-energy tunes and songs, with nuanced fiddle-cello interplay, richly interwoven vocal harmonies, lively stepdancing and French Canadian foot percussion.
From Canada and the US, Jocelyn Pettit & Ellen Gira are a dynamic fiddle & cello duo. First meeting in Scotland in 2018, they joined their musical forces, and have since been gracing stages and captivating audiences in both North America and the UK. Fusing together traditional and contemporary influences, Jocelyn & Ellen create powerfully uplifting and soulful music. Their instruments weave a rhythmically driving and textured sound, with nuanced fiddle-cello interplay through delicate and fortissimo arrangements. They bring life and fire into their original melodies, and high-energy tunes from Scotland, Ireland, North America, and Scandinavia -complemented by richly interwoven vocal harmonies, and lively Canadian stepdancing.
Performance highlights include Celtic Connections (Scotland), Niel Gow Festival (Scotland), Edinburgh Castle (Scotland), Northwest Folklife Festival (USA), and Folk Alliance International (USA). They have also performed for HRH King Charles, and been featured in live broadcasts on BBC Radio 3. Their debut album, "All It Brings", will be released in Summer 2022.
Advance sales through TicketLeap - cash or check at the door.  Go to SMTMD.org for more information.  Tickets: $15 SMTMD members; $20 Non-members. Advance ticket sales end Friday, September 23rd at 3:00 PM