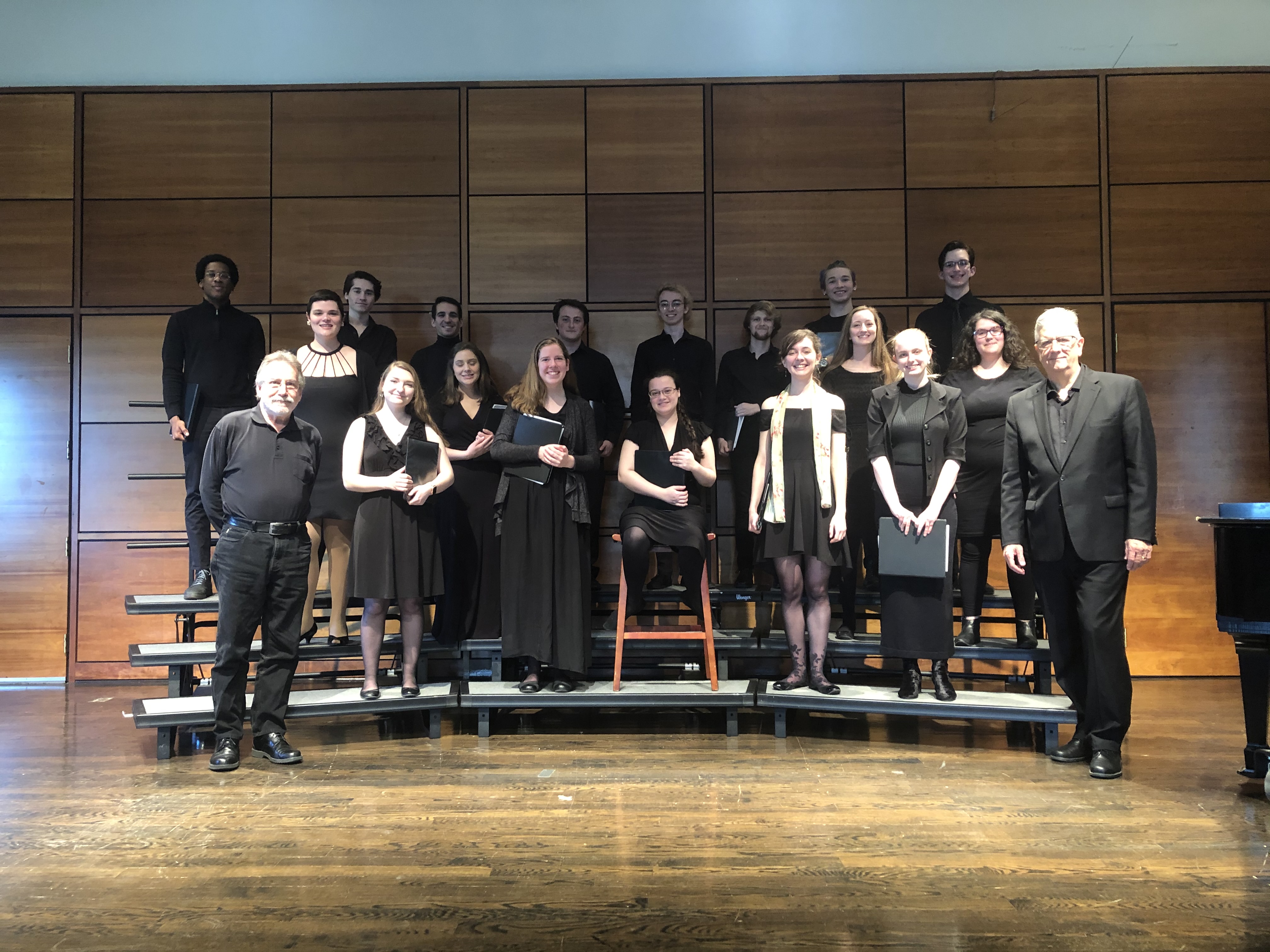 Dear Friends,
This is a picture of David Froom and the PING ensemble on the occasion of the premier of the piece he so graciously dedicated to me and the ensemble, "Warm are the still and lucky miles" with text by W.H. Auden. At this moment, as we grieve the loss of such an amazing, friend, teacher, artist and human being I have found comfort in remembering this performance and both the joy David showed and the sense of awe the group felt at having sung this music for the first time in public. To present a new composition is for the presenter(s) and the composer a distinct journey of discovery. And so it was with this music. While difficult at first, the sense and meaning of what David was trying to say slowly became evident and by the time of performance we knew we could sing the meaning of Auden's powerful words and David's deeply felt music. It is ironic and timely to share the text that David so carefully and lovingly set:
Warm are the still and lucky miles,
While shores of longing stretch away,
The light of recognition fills the whole great day,
And bright the tiny world of lovers arms invades the breathing wood
Where drowsey treasures keep,
Now greenly falls the shade across the sleeping brows
And stirs their secret to a smile
Restored! Returned!
The lost are born on the sea of shipwreck home at last:
See!
In the fire of praising burns the dry dumb past,
and we the life day long
shall part no more.
Rest in peace David. And may your memory be a blessing.
[Written by Professor Larry Vote]