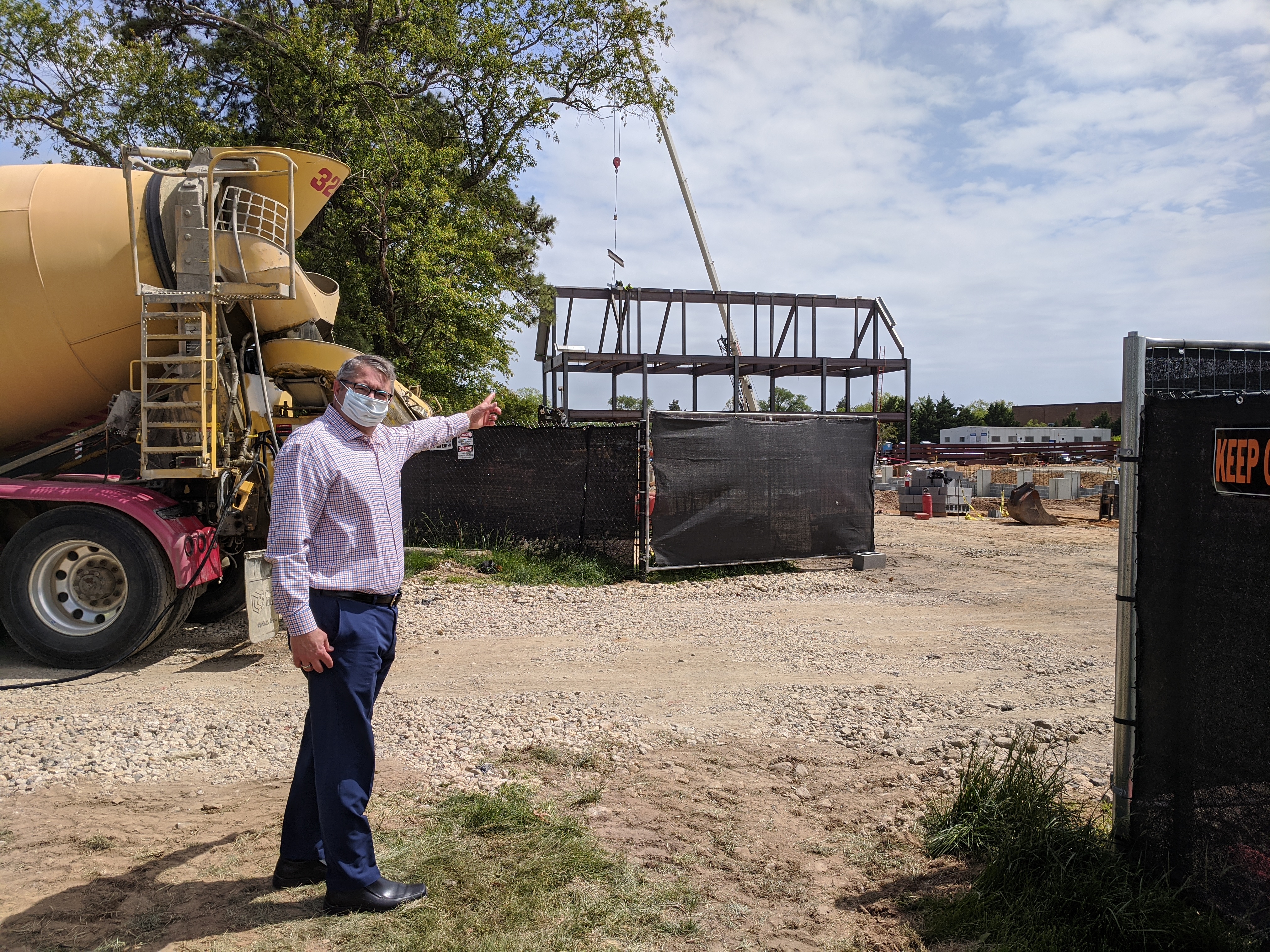 While the stay-at-home order kept most away from the campus, the exception for construction activities allowed the College to proceed on several projects.  Here's an update:
 1.       Water Service: Our water utility Maryland Environmental Services ("MES") has been digging up all around campus putting in new water lines to improve redundancy and pressure balance around the College.    New lines are going in from Warning Commons to Mattapany Road, and in the lawn in front of Admissions.   Other work will be occurring in the next few weeks behind Montgomery Hall and across the Townhouse green.   All laws will be restored.
2.       MPOARC Natatorium air quality:  Improvement to the air quality and reduction in energy use is the goal of replacement of the "pool pac" units which condition the air at the pool.   This project is funded by the state as a required infrastructure improvement.   New lighting is also planned for the pool, using GSMRF funds and utility company rebates, which will yield large reductions in electricity use and improvement to the lighting quality.
 3.       Track Surfacing:  Before the College can start a track and field team, we need a collegiate-level track.  Thanks to a grant from a generous donor, the College will be installing a rubberized track surface at Jamie L. Roberts Stadium along with equipment for field sports such as pole vault, long and triple jump and steeplechase.  
4.       New Academic Building and Auditorium ("NABA") :   The steel framework for the auditorium building is rising as work on foundations for the other portions of the project continues.   You can see progress change nearly every day by checking out the photos on the NABA Project Website.