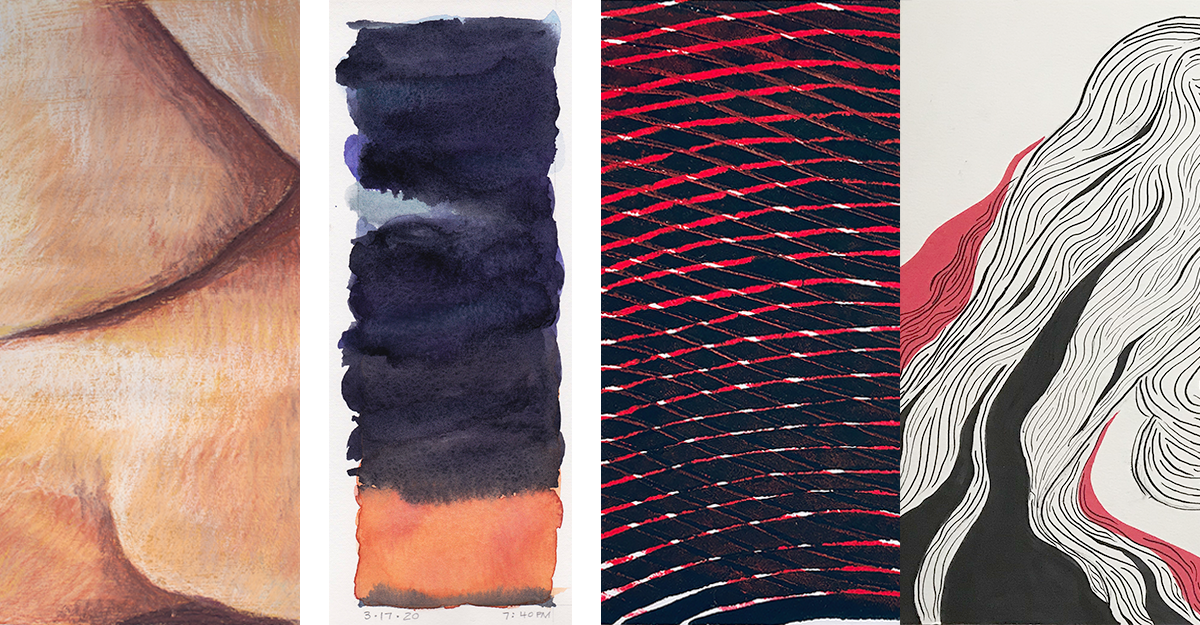 "Opening" via the Internet on Monday, April 27 @ 6:00 pm
Artist Presentations: Monday, May 4 (click here for the schedule)
Due to the COVID-19 crisis, the Art SMP student exhibition will take place online via the Boyden Gallery website. The work of student artists Tara Auman, Gillian Borkoski, Davita Fennell, Emory Knott, Carol Morris will be on view starting Monday, April 27 @ 6:00 pm. The students will also give public oral presentations on Monday, May 4, via the Zoom platform. Please contact SMP mentor Jessye McDowell (jpmcdowell@smcm.edu) for a link to the event.