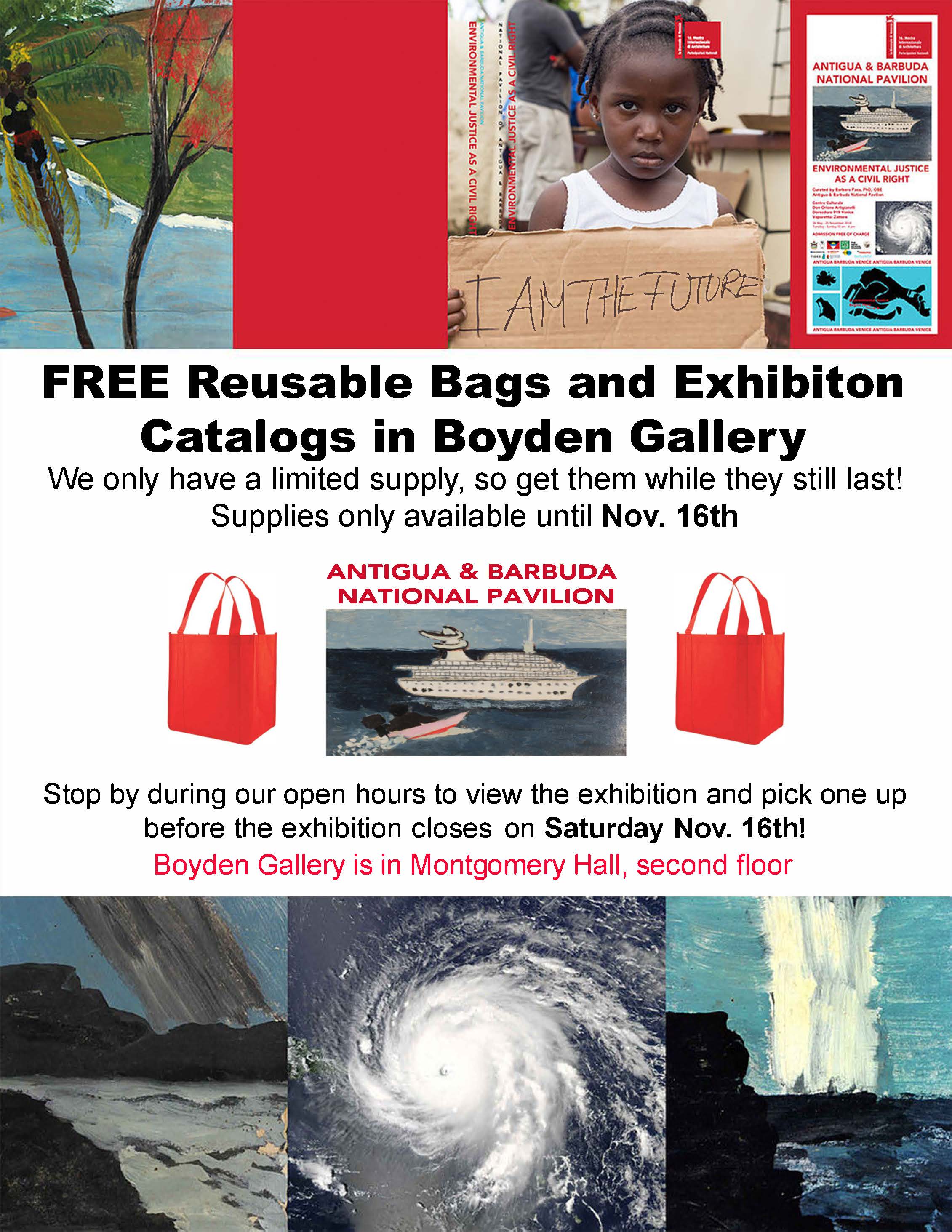 Curated by Barbara Paca, PhD, OBE
Antigua & Barbuda National Pavilion

Please join us for the last week of
"Environmental Justice as a Civil Right"
before the exhibition closes on Saturday Nov. 16th!
 
Be sure to come pick up your free reusable bag and exhibition catalog in Boyden Gallery!

All events are free and open to the public.