Adjunct Instructor of Psychology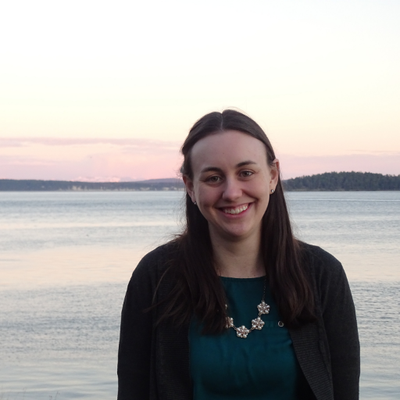 Biography
Dr. Elizabeth A. Enright is an Assistant Professor in the Department of Psychology. She completed her bachelor's degree at Ripon College where she double majored in psychology and mathematics, and she completed her masters and Ph.D. at the University of Washington in Psychology. Before coming to St. Mary's College of Maryland, she was a Postdoctoral Fellow at the University of Illinois for two years.
Dr. Enright's work explores questions at the intersection of Developmental Psychology, Cognitive Psychology, Social Psychology, and Environmental Epidemiology. Her research is broadly focused on social cognitive development in infants and children. In one line of work, she is focused on understanding the origins of social biases. Do infants understand social status differences? Why do children help some people but not others? When do biases based on race and gender develop? In her second line of work, she is focused on understanding how environmental factors influence cognitive development. She is currently working on projects investigating how birth outcomes, prenatal stress exposure, and prenatal chemical exposure impacts infant cognition. To study these questions, Dr. Enright uses behavioral experiments, looking time studies, EEG, and questionnaires. There are many opportunities for students to get involved in this research from working with participants and coding data to co-authoring publications.
Dr. Enright is passionate about equity and inclusion, teaching, mentorship, and open science. When she is not teaching or in the lab, she enjoys hiking, reading, and traveling.
Areas of Research Specialization
Social Cognition
Developmental Psychology
Cognitive Development
Areas of Teaching Specialization
Lifespan Development
Social Cognition
Research Methods & Stats
Infancy
External Affiliations
Education
A.B. in Psychology & Mathematics at Ripon College, 2014

M.S. in Psychology at University of Washington, 2016

Ph.D. in Psychology at University of Washington, 2019
Spotlight
Representative Publications

Enright, E.A., Alonso, D.J., Lee, B.M., & Olson, K.R. (2020). Children's understanding and use of four dimensions of social status. Journal of Cognition and Development, 1-30. doi: 10.1080/15248372.2020.1797745.
Enright, E.A., Gweon, H., & Sommerville, J. A. (2017). 'To the victor go the spoils': Infants expect resources to align with dominance structures. Cognition, 164, 8-21.