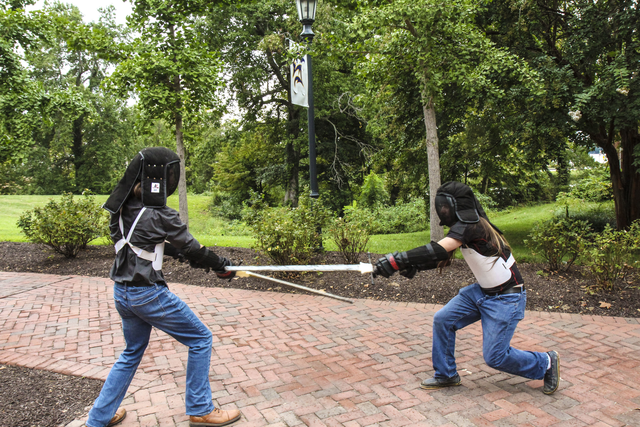 Organization Email
mayemane@smcm.edu
Main Contact
Mikael Yemane
Organization Description
SMCM Fencing is a co-ed club sport in which we flail swords around, three times a week, and pretend we are reenacting The Princess Bride… Well, okay, not really. We have people from all different levels of knowledge on the sport, so there is no prior experience necessary to join. Whether you have never held a real sword before or you fenced your way out the womb, we welcome you to the team!
Within our team, we have separate teams split up by type of sword: foil, epee, and sabre. You can choose to learn simply one type of sword or try to master them all! Our club also competes in competitions with other colleges in Maryland, Pennsylvania, Virginia, and West Virginia. In this club, you will learn the various moves of each sword, the rules of the game, and how to win bouts and feel like a pirate or a French nobleman. En garde, allé!
We are a very relaxed club, though we do really emphasize the importance of competing in tournaments to improve one's skills! We start our first week or so out with learning the basics that are relevant to all swords, such a footwork and stance, and then go into different swords and their various nuances between rules and tactics.
Alternate Contact: Oli Platt, osplatt@smcm.edu